What's your attitudes towards Hero Card of Kante(OVR: 92, untradeable) of FIFA 17 SBC
SBC
is the abbreviation form for Squad Building Challenges of
FIFA 17
which was introduced as a new game mode in
Ultimate Team
this year. You can complete those challenges according to the demand and earn your reward.Separated into four categories, the most annoying one is the advanced and the most expected is Live that usually release some new challenges along the year. That is a brief introduction of SBC. Recently, we saw a lot of complaints of EA due to its released new purple Kante card whose OVR is 92 which really shocked players.Its estimated price is as amazing as its OVR.It costs 1 MILLION coins!!!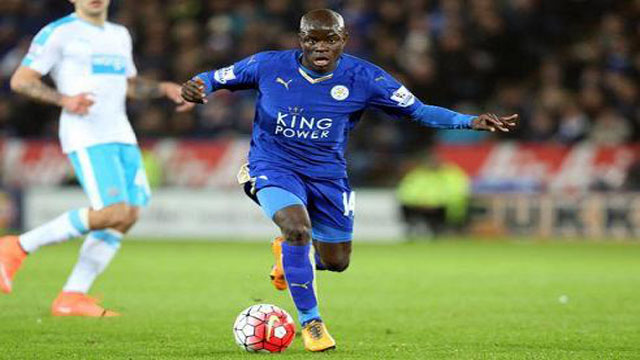 Players have a mixed feelings towards the card. On the one hand, the high OVR of Kante is hugely cool for football fans
. That means Kante has really done a good job in almost all the matches. Let's see some statistics of Kante in the season by now. Attacker Rating87; Creator Rating93; Defender Rating93; Beast Rating89;Heading Rating73. This is gonna make some fans become crazy. You can't imagine how fantastic the feeling will be if you have such a strong player. On the other hand ,almost less than 1% of all players can afford it.What's more ,you must finish 8 challenges of SBC if you want to possess that card. This is the reason why some just crave for it also taunt it at the same time.
Some objective players thought it is a production of the cooperation between EA Sports and those coin buying sites. You need more coins if you are eager to have a big club of football stars. Players are allowed to buy or sell footballers in the transfer market. So in order to rise to all challenges required for one hero card of Kabte, players must turn to transfer market.This will boost the income of those websites as well as of EA Sports.
A few wiser players don't want to be tricked by publishers. They have some other Kante cards which are low in price and also hign in OVR (nearly 91). That is pretty good, isn't it?And it just costs half of the price of that purple card. They also earn them a good fame.
Quite a few experts of the UT mode of the game has tried their best to create a purple card which made them feel proud of themselves. Some of them even cared about Kante dressing styles. Even though they don't lack the ability to obtain a hero card they are not willing to do that because they dislike the hairstyle or dressing style of Kante. So I guess EA had paid attention to this. Kante has wore a suit in this card with a cup in hands.
www.f14c.com
:The sweetest coin stores for your purchasing and selling.We will be always at your hand. We insist to be most safety online store for the cheap coins.
Quick Buy


24/7 Online Support
------------------------------------
Hot Tag