FIFA 17 Guide of Formation/Lineup
Vast rookies put up questions: how to choose the formation from numerous of formations as 4-3-3, 3-5-2, 4-2-2-2 and so on?
No doubt that the
formation
is one of the most crucial elements for victory whether you are playing
FIFA 17 Ultimate Team
, Seasons, Career Mode or just a simple Kick-Off match in FIFA 17.
TRY BEFORE DECIDE
Before you make up your mind, it's worthy to experience various of formations first. And then you may got a fuzzy picture in your brain, and that will guide you a general direction.
NO PERFECT FORMATION
Always, the formation is not a once-and-for-all project. Different matches and opponents require you to implement a proper formation to deal with in a certain match. In a word, we should predict the opponent's attack thoughts and try to establish defense correspondingly.
KEEP BALANCE
But myriads of changes in football matches, never a fixed formation win forever. So it's important to keep a balance between strike and defense for a stable and higher rate of winning.
MOST USED FORMATIONS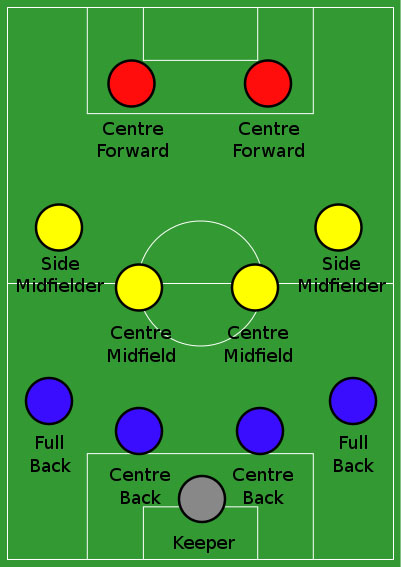 4-4-2
Formation "4-4-2" is said to be the prototype of modern football formation. Observe the layout you can find there's balance distribution among midfield and backfield. Two strikers can also provide considerable strength to opposite defenders. The four center-midfielders must assist both strikers and backfield. Pretty similar with "4-3-3".
In England, this formation also called "flat-back 4".
Teams of 4-4-2:
1994 Brazil National Football Team
1998 Manchester United
2003 Arsenal Football Club
2010 Uruguay National Football Team
2013 Atletico de Madrid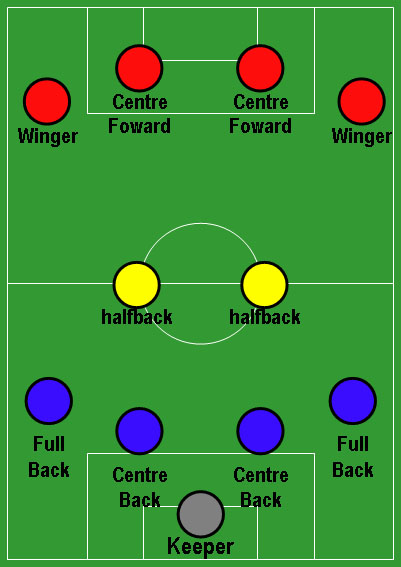 4-2-4
"4-2-4" type tries to combine great attack with defense. This formation can sometimes provides you six striker or six defender by join the two midfielder into strikers or defenders. Obviously, the defense of this formation is slightly weak if two midfielders are absent-minded. After two successful use of this formation by Brazil National Football Team in 1958 and 1970, this one had been widely used till nowadays.
Teams of 4-2-4
1958 Brazil National Football Team
1966 Caltic F.C.
1970 Brazil National Football Team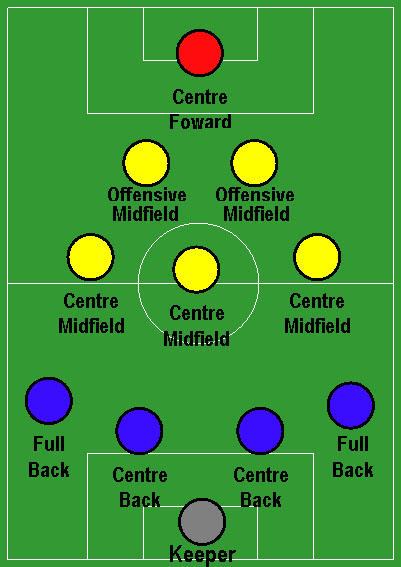 4-3-2-1
This formation looks like a "Christmas Tree", isn't it? Actually, this one is a modification of "4-4-2". One striker, two forwards, three CMs, and four CB form the lineup. Terry Venables used it on European Championship firstly in 1996.
Teams of 4-3-2-1
2007 AC Milan
1998 France National Football Team
2004 FC Barcelona
Except for those formations, many others version is also good, maybe just not as popular as those. If you find the formation do not suits you, you can also modify it by yourself understanding. There's no road in the world long time ago, when many people walks on it, it becomes a road.
Quick Buy


24/7 Online Support
------------------------------------
Hot Tag