FIFA 18 Will Still be Popular Than PES 2018 Based on the Comparison from 13-17
There are two types of games that reach the top in the football video game field: FIFA and PES. Respectively developed by EA Sports and Konami, they are always compared by their players in many aspects that are closely linked to a sports video game such as graphics, empowerment, modes, gameplay and something else. The article is going to make a comparison between FIFA and PES (13-17 series) from gameplay and empowerment and predicts that FIFA 18 will still be more popular than PES 2018.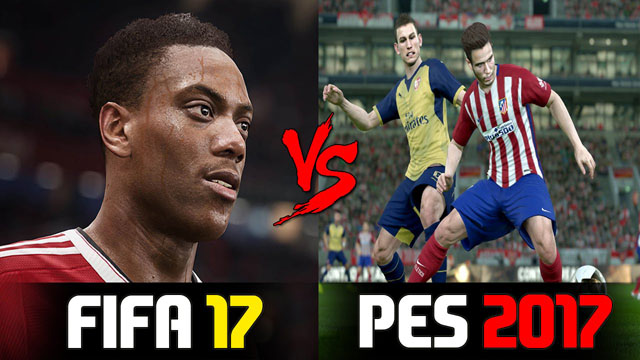 Empowerment of FIFA (13-17) and PES (13-17)
Look back to the previous series of FIFA and PES, we are able to discover the interesting empowerment battle between PES and FIFA. At first, PES has done a better job than FIFA. However, the strategy of empowerment of FIFA takes its effect as time goes by. When publishers of Konami signed a contract with Barca, FIFA transferred its attention to the football superstars. They established a friendly cooperation with Macro Reus in order to avoid being compared from the empowerment of famous leagues. But this doesn't mean that they will give up. So they seized every opportunity to improve. Now they cooperate with Manchester United Football Club and Real?Madrid and give up FC Bayern Munich, Arsenal Football Club and Liverpool Football Club. The interesting thing is that the three join in PES now. What's more, more and more leagues of the Premier League have been added to FIFA.
Problems of Gameplay of PES
It is easy for us to find the problem of the gameplay of PES through a brief study. It seems that PES has attached greater importance to something unimportant in the eyes of players. For example, they paid much attention to the celebration way, stadiums and cutscene. Although they also play a role in the success of a game, there exists something that is more crucial. The rules of defense, offense and the movement of a ball mean a lot to players. So the gameplay of PES sometimes really annoys their players.

FIFA 18 Will Still Be the Focus
FIFA 18 has aroused great concern among players through some relevant information released recently. And under the news there exist many comments which indicate that a large quantity of football game players will choose FIFA 18 in the next season. Because none of them will deny the charm of Ronaldo and Ronaldo Luiz.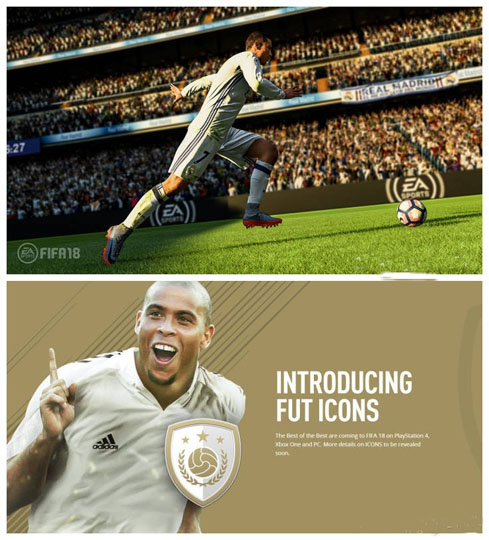 More interesting and useful news about FIFA will be shared here. The trailer of FIFA 18 has been released. You can watch it and just make your own choice. I believe you will agree with us. You are able to preorder FIFA 18 now. In addition, our website will also supply
cheap FIFA 18 coins
to you. Enjoy our nice service. Buy FIFA 18 coins safely and quickly at www.f14c.com.
Quick Buy


24/7 Online Support
------------------------------------
Hot Tag