FIFA 22 getting first trailer and release date,see price
FIFA 22 was announced last Sunday afternoon with several news. T
he cover of the game, French striker Kylian Mbappé appears alongside several football aces in the reveal trailer, which anticipates some of the franchise's upcoming attractions, such as Hypermotion Technology. Also revealed is the price and release date of FIFA 22: October 1st, with versions for PlayStation 4 (PS4), PlayStation 5 (PS5), Xbox One, Xbox Series X | S, PC and Google Stadia. There will also be a Legacy Edition for Nintendo Switch.
In the announcement, the developer made it clear that the technology will only be available for the latest generation consoles. EA's action is only a part of the announcements related to the game. Last Friday (09), the developer had already revealed the cover of the title, which features Paris Saint-German star Kylian Mbappé.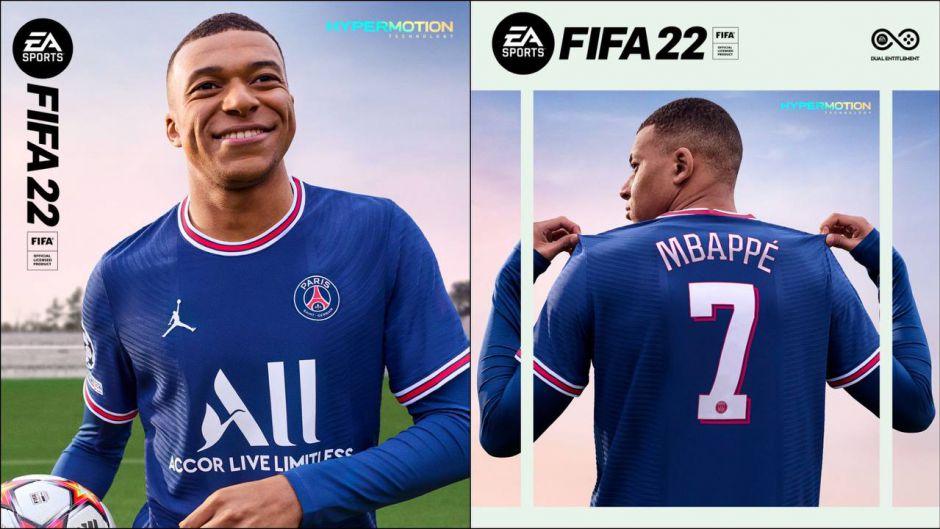 Solely based on HyperMotion, FIFA 22 has combined an advanced 11 vs 11 Capture System and an exclusive machine learning technology to create one of the most dynamic, hyper-realistic, spontaneous, fluid, and interactive football experiences for next-generation consoles and Stadia.
Devs think that new features are bound to unlock the emotion, passion, and physicality of the beautiful game.
The bottom line is that FIFA 22 buyers should plan an extra 30 euros and grab the FIFA 22 Ultimate Edition (Xbox / PlayStation ) from the start - in the event that they buy the PS4 or Xbox One version on October 1st want to play, but have planned to switch to the latest Sony / Microsoft series for Christmas or early 2022.
FUT Heroes
EA Sports decided to expand the Hero In-Form cards and created FUT Heroes in Ultimate Team, where you build a team from player cards. FUT Heroes refer to a game or memorable moment of a player from the past. They make a green link with athletes from a particular league or the same nationality.
Check out the FUT Heroes players already revealed (with the overall):
Mario Gómez (88) - Germany / Bundesliga
Tim Cahill (85) - Australia / Premier League
Diego Milito (88) - Argentina / Serie A
Jorge Campos (87) - Mexico / Liga MX
Fernando Morientes (89) - Spain / LaLiga
Sami Al-Jaber (86) - Saudi Arabia / MBS Pro League
Robbie Keane (86) - Ireland / Premier League
Abedi Pelé (89) - Ghana / Ligue 1
Clint Dempsey (85) - United States / MLS
In addition, the game will also have new features in its gameplay. Career Mode will receive the Create a Club option, while Volta Football has had its gameplay reinvented. FIFA Ultimate Team will have the introduction of Heroes, items that will bring highlights from the stories of great players. The game also had a complete goalkeeping system rebuild to bring more differences between the goalposts. Fans can expect news in the coming months.
But buying
FIFA 22 Comfort Trade
also has advantages. After you have entered your FIFA account data, you can sit back and relax. The FUT 22 coins are transferred from the suppliers while you can lay on the couch. At
z2u.com
, you can of course be sure that we only have the most experienced Comfort Trade suppliers. With us you can therefore buy safe FIFA 22 Coins with Comfort Trade.
Quick Buy


24/7 Online Support
------------------------------------
Hot Tag