Reviews on "The Journey" Mode FIFA17:Players Reject to be Restricted to Scripts
FIFA 17
introduced a new single-player story mode, "The Journey", for PS3,
PS4
,
Xbox One
, Xbox 360, Windowsand mobile (IOS/Android) was also equipped with the new "Career Mode" which indicated an innovative idea and action for sports video game. However, voice can be divided into 2 sides since its showing up.
The Journey on the Front Page
When you enter FIFA 17, you will be guided to play the Journey Mode. Game players grew up from an obscure football player to a super star. They were chosen to be Alex Hunter and to experience a real football player's life on and off the pitch. EA Sports offered the script describing Hunter's whole life, including the relationship between Hunter and his father, the end (nearly) of Hunter's friendship with his best friend due to furious competition, and the tough experience (also the most important part serving as the main clue of the mode) of Hunter playing for almost every team of The Premier League.
Reviews from EA Sports Official Website and Other Medias centered on Video Game
On the official website of EA Sports you will find some key words describing The Journey, such as the true-to-life experience, your own personalities involved, your own option for the team you are fond of.
Of course EA themselves will think highly of their games. So reviews from some professional medias giving remarks on video games seem more objective and convincing.
IGN, a San Francisco–based games and entertainment media company operated by IGN Entertainment Inc, graded The Journey for 8.4 points. That was a pretty high mark for the football game. Reviewers think EA Sports have done better than PES2017 in this aspect.

Praise and Criticismfrom Players and Net Citizens
There existed a lot of fans of FIFA Series. Some were quite familiar with the old FUT Mode. So the launch of The Journey was a surprise to them. Nevertheless, they have made complaints of the mode as time goes by. First, Alex Hunter must either takes part in the training or participates matches except that he performs according to some scripts known to players which bored game players. In addition, no matter how wonderful the grade of Hunter is in the matchhe cannot avoid being rented to other teams. The breakdown of his friend Walker and him seems inevitable.Net citizens regarded it as a stereotype of the growth story of a football star.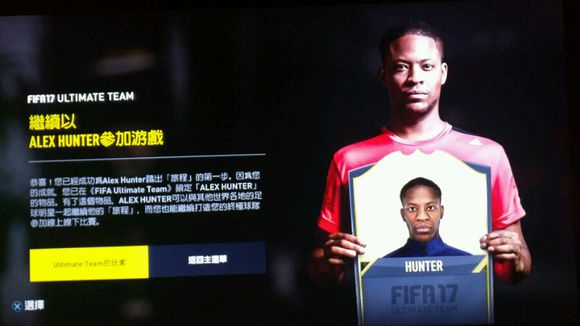 Despite its weakness, we must admire the efforts EA made in the game. They has connected The Premier League , Adidas with their game. They has impressed game players deeply through the combination of Kick-off andSkill Game. And in the end, it doesn't fail to introduce you his FUT mode which mainly includes SBC and FUT Champion.
About
www.f14c.com
: We have a professional team working for your comfort trade for
FIFA 17 coins
of FIFA series. If you are eager to find a reliable website to buy coins ,we are always at your first convenience and endeavor to be your best choice all the time.
Quick Buy


24/7 Online Support
------------------------------------
Hot Tag