WoW Classic: PvP event on Sulfuron at the Crossroads by Icekei and Kao
Well-known to the World of Warcraft Twitch scene, Kao and Icekei announced Tuesday, Sept. 17, a large-scale PvP event on WoW Classic's Sulfuron server. Discover the details of this announcement and all you need to know about it.
This Tuesday, September 17, 2019, an exceptional PvP event was announced on WoW Classic by Icekei and Kao, two French-speaking streamers from World of Warcraft (mainly). This event will take place on Friday, September 20th, 2019 from 8:00 pm (Paris time, of course) on the Sulfuron server of WoW Classic. Alliance and Horde players have the opportunity to participate.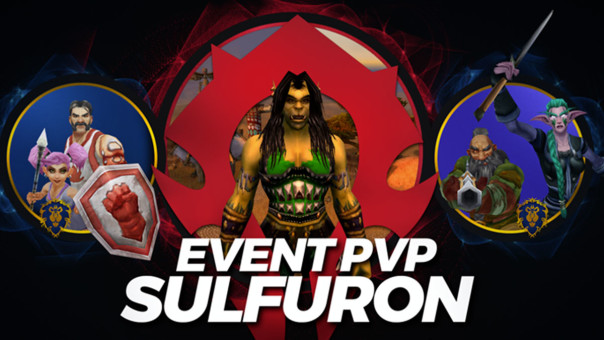 Kao will retransmit the Alliance's point of view on his stream, while Icekei will take the Alliance's view over his. However, they feel that they are not central to this event, YOU are the actors of it.
Important note: The role play aspect is the heart of this event. If you wish to participate, play the game and respect the rules put in place by the organizers for the smooth running of the event.
Got stuck at one level or quest in World of Warcraft Classic?
Buy Cheap WOW Classic Boosting/World of Warcraft Boosting
service via reliable game store,
igxc.com
professional booster will tackle that for you.
Quick Buy


24/7 Online Support
------------------------------------
Hot Tag